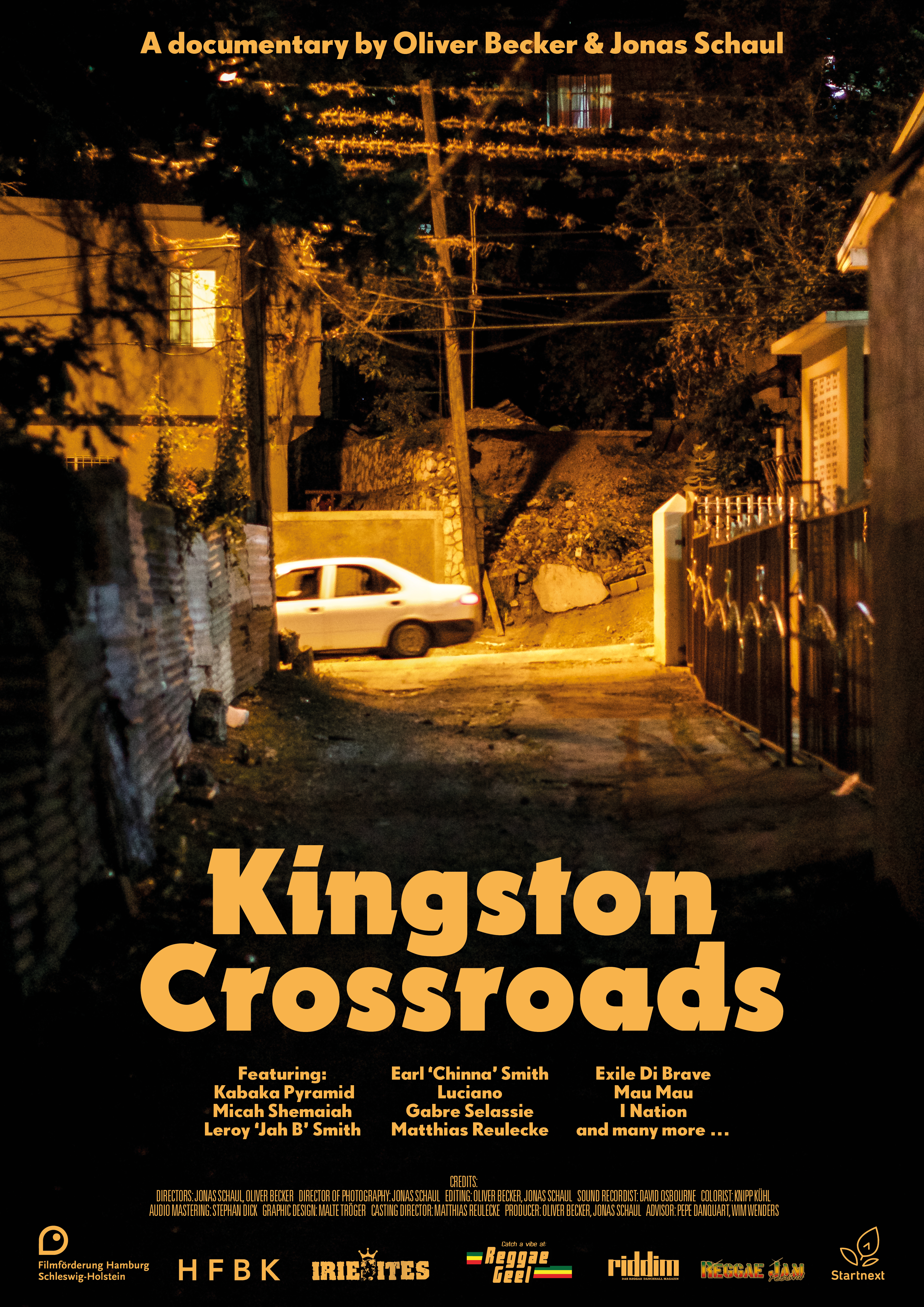 ---
Kingston Crossroads
Kingston Crossroads is an exciting and intimate journey through Kingstons contemporary roots reggae scene discovering moving personal life stories that are driven by various challenges. Connected through Rastafari and roots music several fascinating characters present their perspectives on Jamaican society, politics and major ongoing topics like repatriation. How will roots reggae music and rastafari culture develop? What are the important changes Jamaica will have to face as a country? These issues form the Kingston Crossroads, the place where old and young generations, unique story lines and inspiring visions meet.
Kingston Crossroads ist ein fesselnder und persönlicher Streifzug durch Kingstons aktuelle Roots Reggae Szene, eine Entdeckungsreise durch bewegende Lebensgeschichten, die durch unterschiedlichste Herausforderungen geprägt sind. Verbunden durch Rastafari und Roots Musik geben zahlreiche faszinierende Charaktere einen Einblick in ihre Perspektiven auf die jamaikanische Gesellschaft, Politik und zentrale Themen, wie Repatriierung. Wie wird sich Roots Reggae Musik und Rastafari Kultur entwickeln? Was sind wichtige Veränderungen, denen sich Jamaika als Land stellen muss? Diese Themen bilden die Kingston Crossroads, Knotenpunkte, an denen ältere und jüngere Generationen, einzigartige Geschichten und inspirierende Visionen zusammentreffen.
---
Screening dates
Official Selection at MARTINIQUE INTERNATIONAL FILM FESTIVAL
WINNER "BEST DOCUMENTARY"! FR, Sept 1st, 6:30pm: screening at I WILL TELL FILM FESTIVAL, LONDON, GB, Vue Cinema, Angel Central 36 Parkfield St, London N1 0PS (3 minute walk from Angel station)
Sept, 19th-26th: screening at TRINIDAD + TOBAGO FILM FEST
SAT, August 12th: screening at OSTRODA REGGAE FESTIVAL, Poland.
FR, July 28th: screening at REGGAEJAM FESTIVAL, Bersenbrück, Germany.